What has Bowen been observed to help?
Pain management
Sports injuries
Acute and chronic back pain
General aches and pains
Sciatica
Frozen shoulder and tennis elbow
Whiplash.
Jaw discomfort (TMD / TMS)
Asthma
Hayfever
Headaches / Sinus
Stress and tension
Digestive problems
Chronic fatigue
Heel and foot pain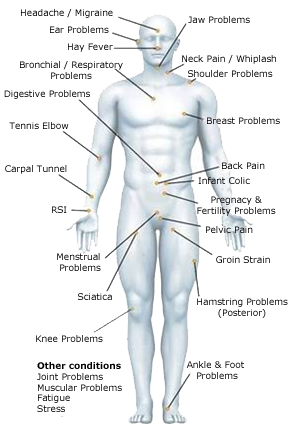 The Bowen Technique has been reported to improve a number of incidental factors:
Quality of sleep.
Mood elevation.
Ability to concentrate and focus.
General relaxation
Positive outlook on life Relaxation
The technique offers the body an opportunity to restore structural integrity. Helping you to become more balanced throughout your body and find relief from pain caused by areas of restriction.